Bonnyvilles Nitelatches Timles
SEIKO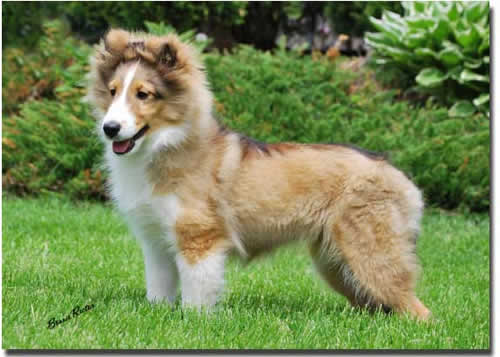 "Seiko" comes to us through the generosity of Bonnie Taylor
(Bonnyville Shelties).

"Seiko" is sired by Ch Bonnyville's High Hopes (who was co-bred by Bonnie and myself) and out of the beautiful Ch Bonnyville's Stroke of Midnite.

We are thrilled with the quality of this young lady, beautiful body, graceful movement and an outgoing personality.
"Seiko" is pictured at 18 weeks. We are extremely pleased as she is maintaining her early promise. Thank's Bonnie for capturing her true beauty in these photos...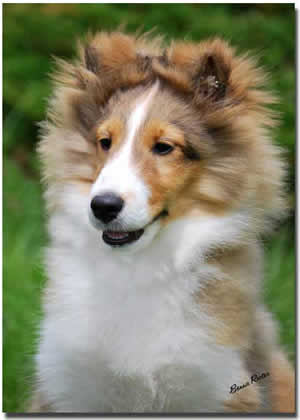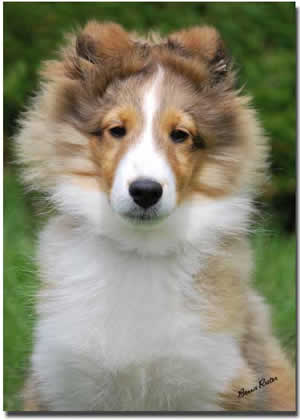 Her Parents are...
AM CH WILLOW COVE'S TIME CARD
BISSAM/CAN/JAP CH GRANDGABLES IT'S SHOW TIME ROMC
CH RAVENSCOURT GRANDGABLE SUCCESS ROMC
BISS AM/CAN CH GRANDGABLES BOY OH BOY ROMC
AM CH MACDEGA SAUSALITO ROM
CH LYNPHIL'S MONTARA
CH LYNPHIL'S INSPIRATION
CH BONNYVILLE'S HIGH HOPES
AM CH MACDEGA SAUSALITO ROM
AM/CAN CH CINDAHOPE TRADEMARK
BISS AM CH CINDAHOPE DESIGNER JEAN
CH BONNYVILLE NITELATCHES PASSION
CH FAIRFAX FALCON ROMC
Fairfax Bonnyville Sweetdreams ( 8 Champions) ROMC
CH FAIRFAX FIREFLY ROMC
SEIKO
AM/CAN/JAP CH ALFENLOCH WHIRLWIND ROM ROMC
CH BONNYVILLE'S WINDCHILL FACTOR
CH BONNYVILLE'S SWEET 'N SASSY
CH BONNYVILLE'S MYSTIC KNIGHT
CH BONNYVILLE HALF A RUMOR
CH BONNYVILLE'S MYSTIC ENCOUNTER
CH BONNYVILLE'S MIDNITE ENCOUNTER
CH BONNYVILLE'S STROKE OF MIDNITE
AM CH APPLE ACRES ODYSSEY ARMANI ROM
AM/CAN CH APPLE ACRES BUILDING BLOCKS
Apple Acres Poster Paint
CH BONNYVILLE'S IMAGINE THAT
CH FAIRFAX FALCON ROMC
Fairfax Bonnyville Sweetdreams ( 8 Champions) ROMC
CH FAIRFAX FIREFLY ROMC